Door de uitzonderlijke omstandigheden vanwege Corona, kunnen levertijden oplopen of artikelen tot nader orde niet leverbaar zijn.
Neem gerust contact met ons op om de mogelijkheden te bespreken.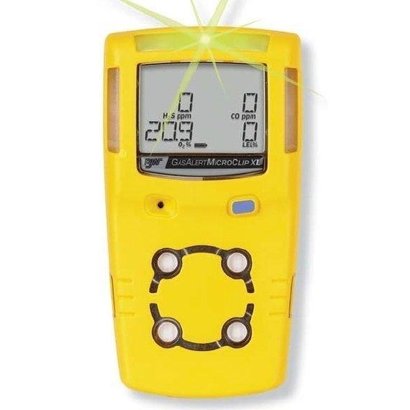 BW technologies by honeywell
Micro clip XL 3 cellen
BWT-MCXL-X0HM-Y-EU
€648,56
Incl. VAT
€536,00
Excl. VAT
Delivery time:

1-2 werkdagen
The GasAlertMicroClip XL from Honeywell is a compact gas detector that enables up to four gases may be measured simultaneously and alarmed. ...
More information
Product description
Article number:

BWT-MCXL-X0HM-Y-EU

In stock

Delivery time:

1-2 werkdagen
The gas detector is designed for personal protection when working in confined spaces.
For gas technical activities is the GasAlertMicroClip XL also suitable as an explosion meter. Configured as a gas meter meets the LEL gas detector to the VIAG.
In the GasAlertMicroClip series, the X3-release is in addition to the XL-version also available. The X3 version offers the same proven functionality is extended with oxygen cell extended life.
 Clear display of all the parameters
 built-in data logger
 Simple one-button operation
 Weatherproof
All GasAlertMicroClip are free calibrated on delivery. Delivery also includes 230 Vac charger and 2 years warranty. You will receive a gasdetctor immediately ready for use