Helaas zijn wij genoodzaakt u te informeren met betrekking tot een terugroepactie en inspectie oproep van het merk Rock Exotica.
Lees hier de mededeling >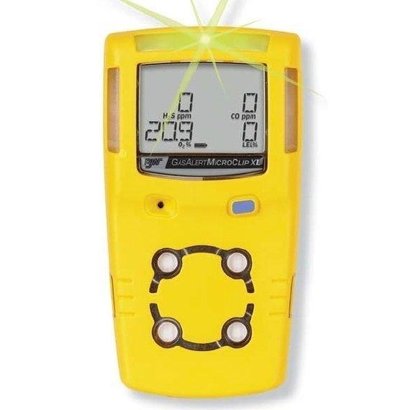 BW technologies by honeywell
Micro clip XL 3 cells
BWT-MCXL-XWH0-Y-EU
The GasAlertMicroClip XL from Honeywell is a compact gas detector that enables up to four gases may be measured simultaneously and alarmed. ...
More information
Contact opnemen
Product description
Article number:

BWT-MCXL-XWH0-Y-EU
The gas detector is designed for personal protection when working in confined spaces.
For gas technical activities is the GasAlertMicroClip XL also suitable as an explosion meter. Configured as a gas meter meets the LEL gas detector to the VIAG.
In the GasAlertMicroClip series, the X3-release is in addition to the XL-version also available. The X3 version offers the same proven functionality is extended with oxygen cell extended life.
Clear display of all the parameters
built-in data logger
Simple one-button operation
Weatherproof
All GasAlertMicroClip are free calibrated on delivery. Delivery also includes 230 Vac charger and 2 years warranty. You will receive a gasdetctor immediately ready for use