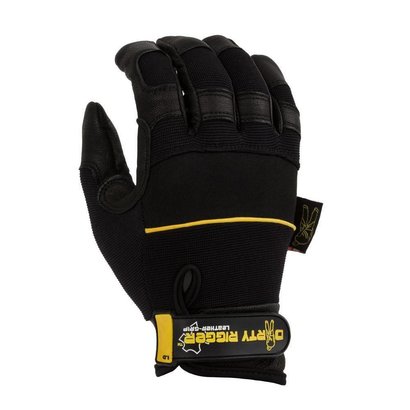 Dirty Rigger
Dirty Rigger Leather
DIRI-DR-LGRIP-S
€29,95
Incl. tax
€24,75
Excl. tax
Delivery time:

1-2 werkdagen
Double layer leather on fingers, palm and key wear areas for outstanding durability. ...
More information
Product description
Brand:

Dirty Rigger

Article number:

DIRI-DR-LGRIP-S

In stock

Delivery time:

1-2 werkdagen
Still includes Dirty Rigger's double stitching and palm comfort pads plus the super soft sweat wipe on thumb-side.
Glove Features:
DirtySweat, an absorbent terry cloth wipe on outer thumb
Superior double stitching
Double layer leather palm in key wear areas
Low-profile palm comfort pads. 
Dirty Stitch, double stitching, so extra strong!
ID Tag, so everybody nows there yours!
Dirty Sweat, soft fabric to wipe away your sweat!
Strong velcro shutter, extra strong and won't let go!