Helaas zijn wij genoodzaakt u te informeren met betrekking tot een terugroepactie en inspectie oproep van het merk Rock Exotica.
Lees hier de mededeling >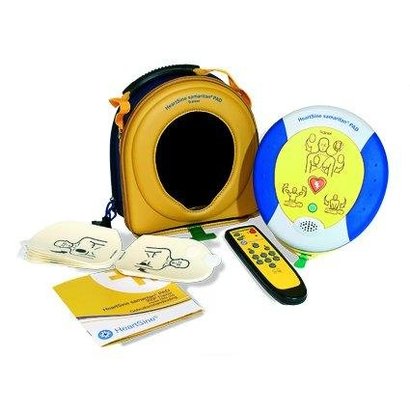 Heartsine
HeartSine Samaritan PAD 350P Trainer + Remote Control
HSINE-10.311
The renewed HeartSine Samaritan 350P Trainer to deliver easy to use and guides the user through all the steps in the resuscitation process without a real shock. ...
More information
Contact opnemen
Product description
The comprehensive remote control with Bluetooth technology makes it possible to do during training real-time adjustments to the scenarios.
A trainer can thus provide a realistic training experience.
The revamped trainer offers four scenarios and is compatible with any standard manikin.
An extra large PadPak allows trainer electrodes easy to store after use.
Scope of supply: Samaritan 350P trainer Carrier bag with two compartments Two sets of training electrodes trainer PadPak Remote control incl.
AAA batteries Adapter for charging the trainer Instruction manual