Helaas zijn wij genoodzaakt u te informeren met betrekking tot een terugroepactie en inspectie oproep van het merk Rock Exotica.
Lees hier de mededeling >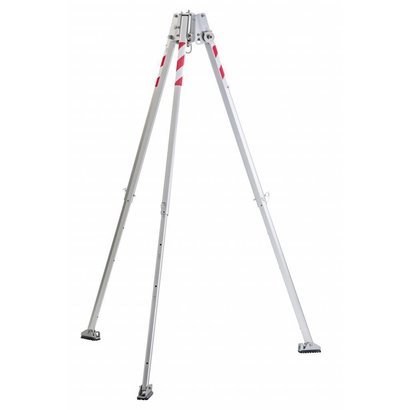 Honeywell / Miller
Miller DuraHoist 3Pod System.
HONW-1034430
A single 3Pod solution adjusted to various confined space work situations which is easy to transport and rapid to install.
This system is adapted to any manholes from 1m, 1m50 to 2m50. ...
More information
Contact opnemen
Product description



Easy & safe to install in less than 2 minutes (all legs open simultaneously,1 knob fixing all legs together)



Tested for 2 persons (up to 140 kg each) equipped with 4 anchorage points located on its head as well as 2 pulley fixed on the legs.
Easy to carry & move (leg profile ergonomic for hand grip : only 1,45 m length). When closed, the legs are fixed and the tripod can be easily transported by gripping just one leg. 
Easy & Quick connection brackets for rapid installation of accessories on outside tripod leg :
                    * Rescuing device to stop the fall and rescue the person
                    * Winch for lifting loads (maximal weight load limit 300kg)



Graving identification marking + QR code




 
Recommended Industries/Use
Hazards
Warranty Information
Our state of the art equipment provides the critical tool for worker protection, combining mobility with unsurpassed comfort.
At our ISO 9001 certified manufacturing facilities in Europe, we ensure that every Miller product is made in accordance with the standards and meets your exacting requirements.