Helaas zijn wij genoodzaakt u te informeren met betrekking tot een terugroepactie en inspectie oproep van het merk Rock Exotica.
Lees hier de mededeling >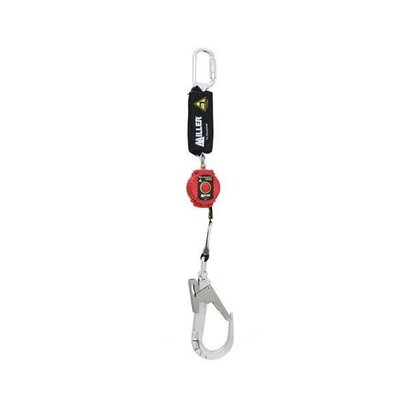 Honeywell / Miller
TurboLite EDGE 2m Web Twistlock+swivel Scafhook
HONW-1033464
Miller TurboLite Edge tested self retracting lifeline with Twistlock Aluminium karabiner and scaff hook 60 mm with integrated swivel. ...
More information
Contact opnemen
Product description
Product Type
Fall Protection
Range
Fall Arrest Blocks and Winches
Brand
Miller by Honeywell
Industry
Building and Construction
Product Use
The Miller TurboLite Edge is a lightweight edge-tested self-retracting lifeline for all work situations, including those that require the possibility to connect at foot level when working on the edge. It is certified at 140 kgs and approved to be attached at foot level.
Ideal for construction (scaffold erecting/dismantling, steel erecting,...), general industries (maintenance) and utilities (wind, power & telecom: work on pylons), oil & gas.