Helaas zijn wij genoodzaakt u te informeren met betrekking tot een terugroepactie en inspectie oproep van het merk Rock Exotica.
Lees hier de mededeling >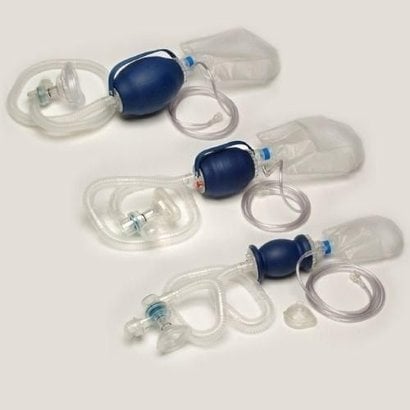 LSP
LSP latex-free disp. bag valve mask, with long hose
LSP-L770-040
L770 Disposable Confined Space Manual Resuscitators are latex-free, single patient use
systems for manual resuscitation. ...
More information
Contact opnemen
Product description
Brand:

LSP

Article number:

LSP-L770-040
These unique resuscitators feature a 3-foot extension between the bag and the patient valve which provides enhanced ease of use and safety over traditional resuscitators.
Ease of use
The 3-foot stand-off allows the responder to navigate corners and stairs with ease
The included mask restraint makes it possible for a single responder to provide resuscitation
Patient safety:
Reduced weight and pressure on the mask or ET tube helps maintain the airway positioning
Responder Safety:
The additional stand-off distance and mask restraint allow the responder to be belted in during transport
The additional stand-off distance between the patient and the responder reduces the risk of exposure to infectious diseases
In addition to safety and comfort, the unique thermoplastic rubber used in the L770 bag offers superior grip, a more authentic "feel" of the patient's respiratory response, and improved heat resistance compared to other resuscitators.
The L770 resuscitator features standard ports for manometers and PEEP valves, as well as 7 feet of tubing for connection to metered low flow (15-20 lpm) oxygen delivery devices.
Child and infant models have the option of an integrated 45 cm H2O relief valve which can be over-ridden by the operator.
L770 disposable manual resuscitators come six per case, and each comes packaged in a compact, tamper-proof bag for easy storage and disposal.