Door de uitzonderlijke omstandigheden vanwege Corona, kunnen levertijden oplopen of artikelen tot nader orde niet leverbaar zijn.
Neem gerust contact met ons op om de mogelijkheden te bespreken.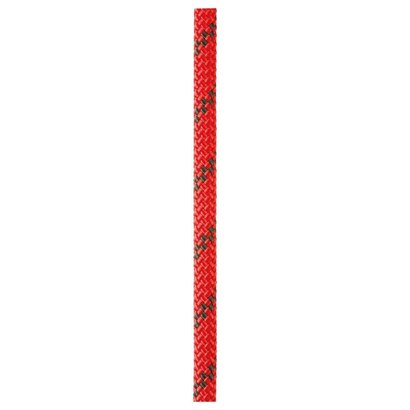 Petzl
Axis 11 mm
PTZL-R074AA03
€127,05
Incl. VAT
€105,00
Excl. VAT
Delivery time:

1-2 werkdagen
Low stretch kernmantel rope with good handling for work at height
The AXIS 11 mm low stretch kernmantel rope is designed for work at height. The standard diameter ensures a good grip for easier handling. The EverFlex construction guarantees great flexi… ...
More information
Product description
Brand:

Petzl

Article number:

PTZL-R074AA03

In stock

Delivery time:

1-2 werkdagen
Detailed description
Description
Standard diameter ensures a good grip for easier handling
Consistent performance over time:
- EverFlex construction with nylon core and polyester sheath, with specific weave
- this construction ensures great flexibility over time, under any conditions (water, dust, mud...), which allows it to maintain excellent handling and optimal functioning with devices
Available in six colors: white, yellow, black, blue, red and orange
Standard lengths: 50, 100, 200 and 500 m
Customization by request:
- option of ordering a rope of a specified length
- addition of sewn terminations manufactured on one or both ends, providing a ready-to-use rope. These terminations have a protective sheath that keeps the connector in position and facilitates handling. They are also stronger than a figure-eight knot and meet the EN 353-2 standard (mobile fall arrest system including a flexible anchor line, ASAP + rope).
Specifications
Material(s): polyester, nylon
Certification(s): CE EN 1891 type A, EAC, NFPA 1983 Technical Use
Strength tied with figure-eight knot: 19 kN
Strength with sewn termination: 22 kN
Impact force (factor 0,3): 5,2 kN
Number of factor 1 falls: 12
Percentage of sheath: 41 %
References
| References | R074AA03 | R074AA04 | R074AA05 | R074AA38 | R074AA39 | R074AA40 |
| --- | --- | --- | --- | --- | --- | --- |
| Length | 50 m | 1 m | 3 m | black m | 100 m | 1 m |
| Color(s) | white | 50 | 1 | 3 | white | 100 |
| Guarantee | 3 years | yellow years | 50 years | 1 years | 3 years | yellow years |
| References | R074AA09 | R074AA10 | R074AA11 | R074AA12 | R074AA13 | R074AA14 |
| --- | --- | --- | --- | --- | --- | --- |
| Length | 3 m | black m | 100 m | 1 m | 3 m | orange m |
| Color(s) | 1 | 3 | blue | 100 | 1 | 3 |
| Guarantee | 100 years | 1 years | 3 years | red years | 100 years | 1 years |
| References | R074AA21 | R074AA22 | R074AA23 | R074AA24 | R074AA25 | R074AA26 |
| --- | --- | --- | --- | --- | --- | --- |
| Length | 200 m | 1 m | 3 m | black m | 200 m | 1 m |
| Color(s) | white | 200 | 1 | 3 | blue | 200 |
| Guarantee | 3 years | yellow years | 200 years | 1 years | 3 years | red years |
References
R074AA28
Length
3 m
orange m
500 m
Color(s)
1
3
white
Guarantee
200 years
1 years
3 years