Helaas zijn wij genoodzaakt u te informeren met betrekking tot een terugroepactie en inspectie oproep van het merk Rock Exotica.
Lees hier de mededeling >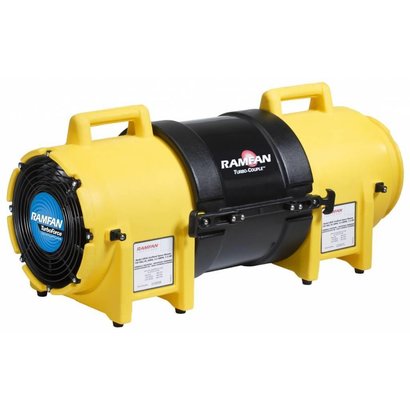 Product description
Brand:

RamFan

Article number:

RAMF-ED7300
Long Distance Ventilation Solution
Quick-connecting two or more RAMFAN UB20 axial blowers in series increases airflow up to 50% when blowing through long and windy duct runs.
Designed for duct runs up to 25'/7.6m, the UB20 airflow significantly drops when blowing through more than 75'/22.9m of duct or when confronted with multiple turns in the duct.
Long, windy duct runs need more power and pressure to deliver sufficient airflow, a costly proposition. The Turbo-CoupleTM delivers what is needed by quickly joining two or more UB20's in series, each adding pressure and power to deliver a dramatic airflow increase through the duct.
Simple, cost effective and now available.


{C}{C}{C}Pushes MORE air through long windy ducts


Ventilate through 250ft/75m duct


UB-line compatible


UB20xx compatible


High impact polyethylene