Door de uitzonderlijke omstandigheden vanwege Corona, kunnen levertijden oplopen of artikelen tot nader orde niet leverbaar zijn.
Neem gerust contact met ons op om de mogelijkheden te bespreken.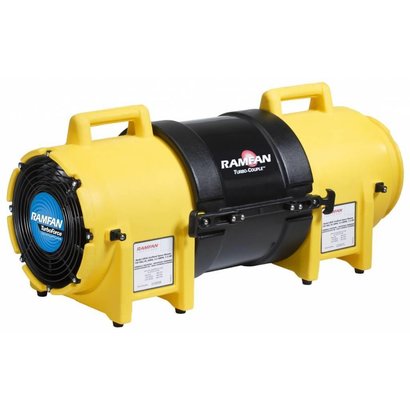 RamFan
UB20 Turbo Couple
RAMF-ED7300
€90,75
Incl. VAT
€75,00
Excl. VAT
Delivery time:

On request
Product description
Brand:

RamFan

Article number:

RAMF-ED7300

Delivery time:

On request
Long Distance Ventilation Solution
Quick-connecting two or more RAMFAN UB20 axial blowers in series increases airflow up to 50% when blowing through long and windy duct runs.
Designed for duct runs up to 25'/7.6m, the UB20 airflow significantly drops when blowing through more than 75'/22.9m of duct or when confronted with multiple turns in the duct.
Long, windy duct runs need more power and pressure to deliver sufficient airflow, a costly proposition. The Turbo-CoupleTM delivers what is needed by quickly joining two or more UB20's in series, each adding pressure and power to deliver a dramatic airflow increase through the duct.
Simple, cost effective and now available.


{C}{C}{C}Pushes MORE air through long windy ducts


Ventilate through 250ft/75m duct


UB-line compatible


UB20xx compatible


High impact polyethylene