Door de uitzonderlijke omstandigheden vanwege Corona, kunnen levertijden oplopen of artikelen tot nader orde niet leverbaar zijn.
Neem gerust contact met ons op om de mogelijkheden te bespreken.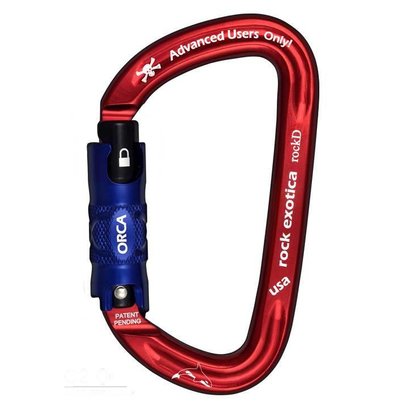 Rock Exotica
Rock D Orca-Lock
ROCK-C2-O
€40,37
Incl. VAT
€33,36
Excl. VAT
Delivery time:

1-2 werkdagen
The rockD is the carabiner of choice when seeking the highest strength in a standard-sized aluminum frame. ...
More information
Product description
Brand:

Rock Exotica

Article number:

ROCK-C2-O

In stock

Delivery time:

1-2 werkdagen
Available in the ORCA, Auto-lock, Screw-lock and other gate options, the rockD carabiner serves the broadest range of specialized uses. The rockD in non-lanyard versions, features a flattened, i-beam profile at the bottom and top bends, giving the carabiner a sleek profile, while providing low weight and high strength characteristics.
Narrow asymmetric "D" shape optimizes MBS
High strength-to-weight ratio in standard size carabiner
Snag-resistant keylock nose design
Large and ergonomic angled gate opening
Machined frame ensures tight tolerances and smooth operation