Helaas zijn wij genoodzaakt u te informeren met betrekking tot een terugroepactie en inspectie oproep van het merk Rock Exotica.
Lees hier de mededeling >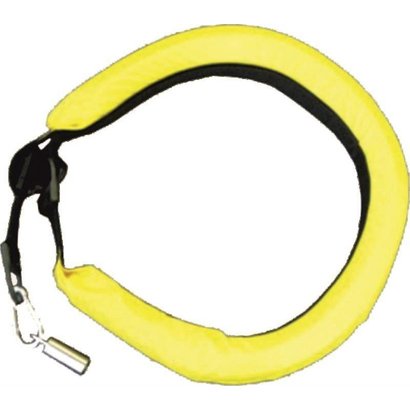 Reach and Rescue
Flotation collar
R&R-RRFC
This is a buoyancy aid that is designed to capture and automatically tighten around the victim in the water. ...
More information
Contact opnemen
Product description
It can also be used to lift a human or animal up to a height whilst providing a cushioned hold.

How to use
The flotation collar comes with a sleeved fitting. The sleeved fitting is designed to slide over the pole top fitting which secures it in place using double sprung button mechanism. A second line can be attached to the main collar metal eye to aid heavy lifting. The device floats for easy reaching the casualty. It is capable to keep a human afloat on its own buoyancy.
Material: Stainless Steel, webbing and foam inset, nylon coating
Length/ Width: Opening diameter 45cm
Operating temperature: -5° C tot +70° C
Storage temperature: -45° C tot +70° C
Dimensions: 188mm (l) x 40mm (w) x 95,5mm (h)